branche

INDEPENDENT SOFTWARE VENDORS
Software ontwikkelen in een veilige, stabiele werkomgeving
Independent Software Vendors ontwikkelen hun software steeds frequenter op publieke cloud platformen. Daarnaast vragen ontwikkelingen zoals Infrastructure-as-Code en versaasing om een nieuwe manier van programmeren. Een stabiele, veilige werkomgeving is hierin een belangrijke vereiste. Als organisatie of afdeling wil je sneller, veiliger en flexibeler nieuwe functionaliteit kunnen bieden aan je klanten en gebruikers. Daar helpen wij je bij.
Independent Software Vendors
Meer snelheid, veiligheid en flexibiliteit
De behoefte aan beveiligde, snelle platformen om software op te ontwikkelen, vraagt om een betrouwbare partner die je hierin ondersteunt. Met 'Security by Design' in ons DNA bewaken wij al vele jaren het IT-landschap van bedrijven, organisaties en overheden, maar ook voor softwareontwikkelaars. Of je nu al thuis bent in het gebruik van containers en microservices of nog veel klanten op een eigen platform moet bedienen, wij zorgen voor een transparant IT-ecosysteem, met een roadmap die leidt naar het beste platform afgestemd per applicatie. Kies voor Solvinity en richt je volledig op jouw core business: het snel en soepel ontwikkelen van applicaties.
Hier is een greep uit onze services voor Independent Software Vendors:
"Solvinity is gelukkig gewend aan zware loads en fluctuerende omgevingen. Zij zorgen dat de capaciteit altijd voldoende is, terwijl onze SaaS-oplossing tegelijkertijd zo goedkoop mogelijk functioneert."
Een razendsnel, stabiel en veilig platform voor optimale fraudedetectie bij FRISS
Met de business intelligence software van het hard groeiende en internationale bedrijf FRISS kunnen verzekeringsmaatschappijen snel fraude detecteren en flinke kosten besparen. De enorme hoeveelheid vertrouwelijke gegevens en fluctuerende load vragen om een snelle, stabiele en veilige IT-omgeving. Met onze Managed Hosting, Security en Cloud oplossingen is dit gegarandeerd.
Bekijk ook de cases van Zig en Faster Forward.
"Met Solvinity heb je een zeer flexibele partij die bereid is tijd en energie te investeren in ambitieuze projecten om die samen tot een goed einde te brengen."
Download de CI/CD white paper
Software en nieuwe functionaliteit via onze continue integratie/continue levering. Download our CI/CD white paper en ontdek hoe het software release model Integrated Delivery je verder kan helpen.
Neem dan rechtstreeks contact met mij op of vul het contactformulier in.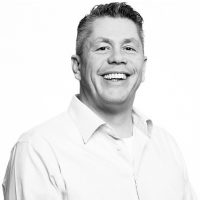 Business Development Manager