Branche

Financial services
Adapt quickly and keep control
Customer experience is number 1 in the financial sector, and IT plays an increasingly important role. In an at lightning speed developing market, safety is paramount and overview is essential, which happens to be our core business at Solvinity.
Flexible, fast and secure
Companies in the financial sector need a flexible and safe IT environment. Adapt quickly, continuous control and focus are keywords. We manage that virtual environment to allow for finance companies to continue thriving. And we ensure the right security: we possess the required certifications in the field of security, including SOC 2.
Here's a selection of our options for the financial sector:
"As a health insurance company we have and want to adhere to many privacy rules. Solvinity has the right certificates that regulators require from you, but also the right measures and means to offer us that safety."
How ONVZ regained control over IT with help of Solvinity
It turned out to be increasingly difficult for health insurer ONVZ to keep up with technological developments and to comply with their IT with the progressively strict legislation. IT Outsourcing and Managed IT Services from Solvinity offered the future-proof solution that ONVZ was looking for.
"Fortunately, Solvinity is used to heavy loads and fluctuating environments. They make sure that capacity is always sufficient, while at the same time our SaaS solution functions as cheaply as possible."
A lightning-fast, stable and secure platform for optimum fraud detection
With the business intelligence software of the fast-growing and international company FRISS, insurance companies can quickly detect fraud and consequently avoid considerable costs. The enormous amount of confidential data and fluctuating load require a fast, stable and secure IT environment. Managed Hosting Security and Cloud solutions from Solvinity offer the required resolution.
Trends & digitisation in the financial sector
Read about five focus points to broaden your perspective and guide your digital transformation projects. Please contact me directly or fill in the contact form.​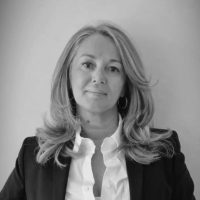 Business Development Manager