"Passionate people create and manage secure and innovative IT solutions that make a difference for great customers."
In a digitising society, it is becoming increasingly difficult for many organisations to stay in control of their IT environment and to keep it secure and compliant. Our Solvineers work with great enthusiasm on a daily basis to support each of our great customers with secure and innovative IT solutions. So that our customers can continue to grow, without having to worry about the security or stability of their IT environment. That is our mission.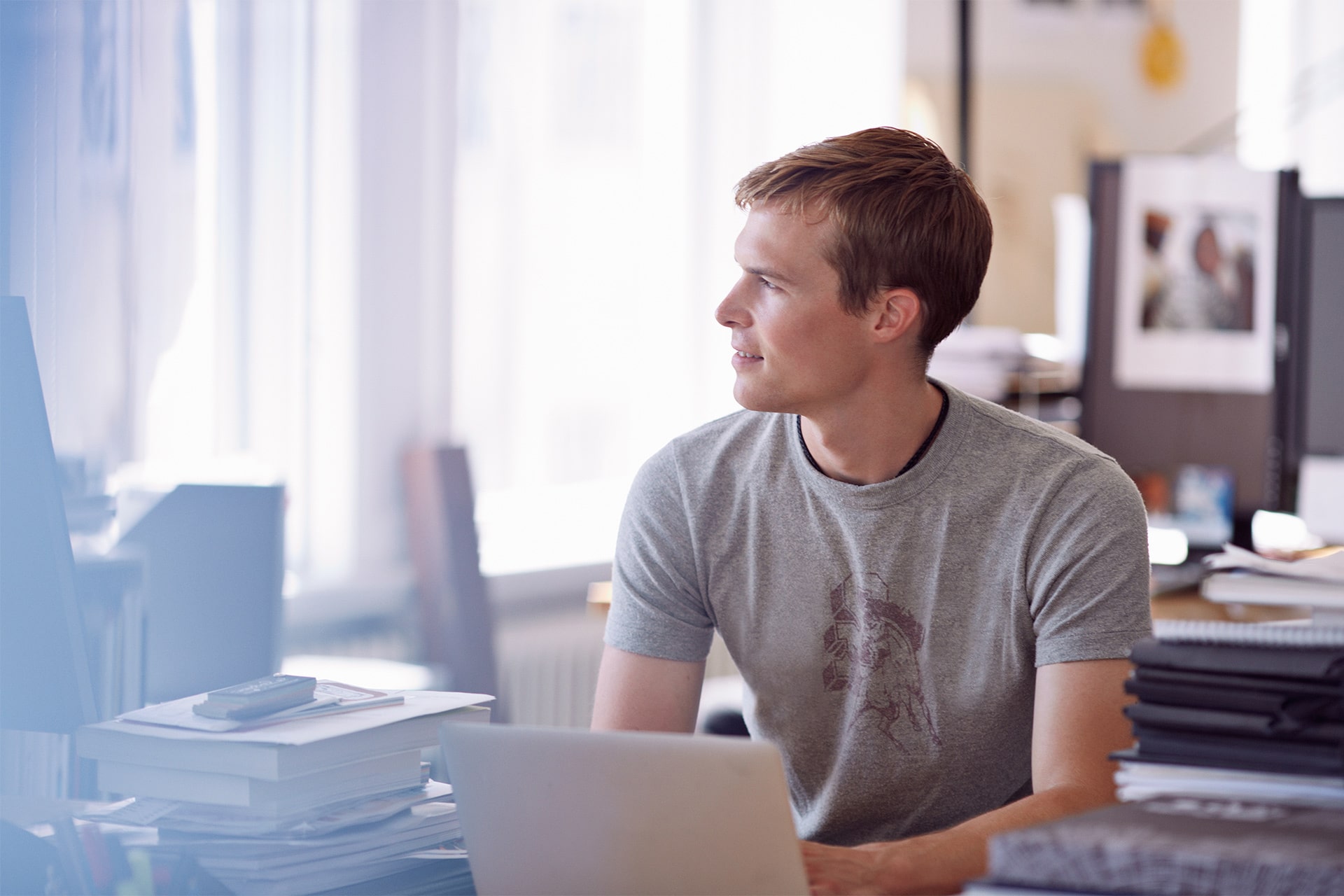 Making a difference together
More than 350 passionate people are working at Solvinity. Employees who all pursue our common goal: making a difference for our customers. All our Solvineers implement our core values of dedication, creativity, expertise and integrity into their work and their support to customers. We do this in combination with our many years of experience in innovation, transition and transformation. And we do this for organizations of all shapes and sizes that have one thing in common: they handle sensitive and business-critical information.
To protect that critical information, risk reduction is crucial. However, limiting risks can be a challenge for innovative organizations. After all, they are characterized by change. The art is to control that change. The best way to keep control over digitization and innovation is to start building on a reliable foundation. Which is what we offer.
We are aware of the fact that our services affect people, companies and institutions, and in many cases, our society and this awareness is prevalent in everything we do. We want to make a difference by delivering a reliable and secure IT environment in close cooperation with customers. Our innovative IT solutions promote risk reduction and allow you to maintain control and free space for the sake of innovation. That is how we provide you and your organization with the tools to gain and retain control of your IT. With the addition of the Securify portfolio of proactive security services, customers get access to pentesting, redteaming and agile security services which makes their IT platform and organisation more resilient.
We daily put our knowledge into practice and deliver services for local, regional and national government institutions. Moreover, banks, insurers and large business service providers also rely on Solvinity's expertise, and our Secure Managed IT Services. Simply put: it is our business to help organizations focus on their core business.
"With our position as a "secure managed IT service provider" and a portfolio of cloud services, we assist companies and organizations in advancing their digital transition. Our experienced Solvineers and our longstanding relationships with prominent clients provide a strong foundation for further growth." – Daniëlle Schuur, CEO.
Great challenges for new Solvineers
Corporate Social Responsibility
Solvinity takes corporate social responsibility extremely seriously. This includes environmental awareness, quality and services. As a leading IT service provider, we devote a great deal of care to the quality of our activities. Whatever we deliver, it exudes quality. Want to know more?
Sign up for the Solvinity Newsletter
Receive the latest news, blogs, articles and events.
Subscribe to our newsletter. Sign up for the

Solvinity Newsletter
Receive the latest news about our services, interesting blogs, papers and articles. We like to keep you informed about: