Your Public, Private or Hybrid cloud environment in safe hands
What would you rather concentrate on innovating your products and services, or worrying about how your cloud environment works? We're pretty sure it's the first option, which is why we're ready to help your organisation with our Managed Cloud service. You benefit from a modern and solid IT infrastructure, while you fully focus on the essentials: the next step for your business.  
Your cloud environment managed by experts
Outsourcing your IT infrastructure frees up extra time and attention for your own business operations, and ensures security, lower costs, and no headaches. You can scale up and switch direction quickly at any time, so you always retain control and an overview. Treat us as your daily support for the cloud services you use.  
As a standard in our Managed Cloud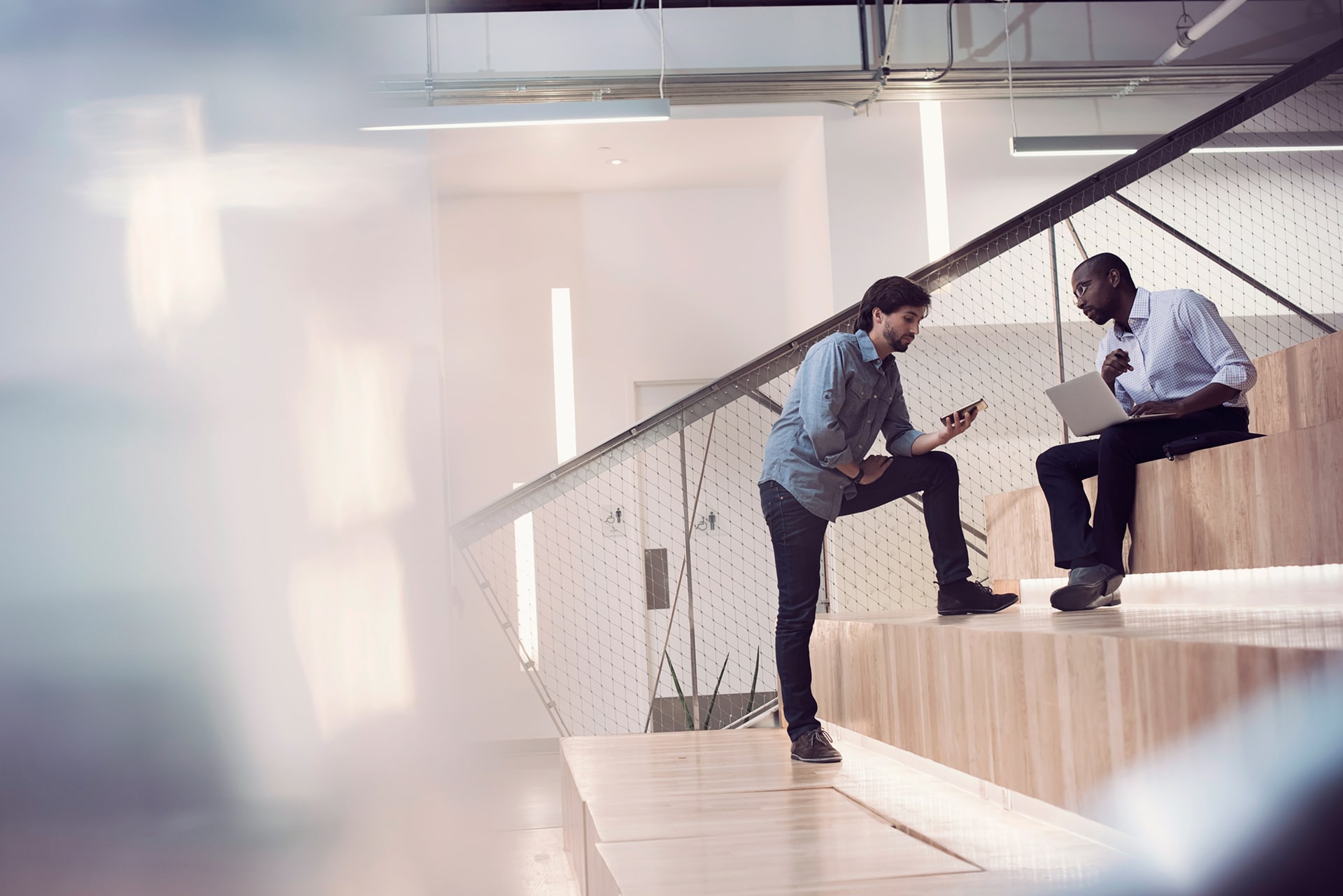 The best Managed Cloud solution for your organisation
Whether you prefer to work with a standardised solution such as Microsoft Azure or Amazon Web Services (AWS), are looking for complete control and customisation with a private cloud, or want to combine the best of both worlds in a hybrid or multi-cloud; as a partner we help you choose the right Cloud.
From design to management of your environment. For each platform, we build the right Cloud Landing Zone, a framework of best practices and guidelines suitable for your organisation, on which your applications land safely, efficiently and in a controlled manner. 
Clear agreements. Looking to the future together
With Managed Cloud, you can expect clear agreements. This is the best way to collaborate, evaluate, improve, and look ahead to the future. Our working methods are focused on:  
Why is Solvinity the right partner?
Because getting Solvinity onboard means you can rely on our long history of designing and implementing infrastructures with high levels of availability and security. We believe in long-term relationships. Our Cloud Consultants are open and honest, and willing to share their expertise and vision. This advice is always supported by hard facts, and based on what the consultants consider to be the best solution for your needs. Our certification, as well as our people and our culture of knowledge development, knowledge assurance, and knowledge sharing, reflect how deeply our knowledge and experience are anchored.  
A secure environment with the Managed Cloud
Look to the future, and leave cloud management in our hands. That gives you space to improve and innovate your business operations.

Contact us!