Realise all possibilities of the Public, Private and Hybrid Cloud
Is your organisation ready for the next step in its Cloud transition? Transform your IT environment with Solvinity's Cloud Services. 
Innovation is the driving force behind the modernisation of your organisation and the world around it. Cloud Services offer you endless possibilities. Making the right choices, future-proof design of your environment and the daily management of your critical business processes require knowledge, focus and attention. Resources that you would rather use differently within your organisation. Get to know Solvinity Cloud Services.
For every phase in your Cloud transition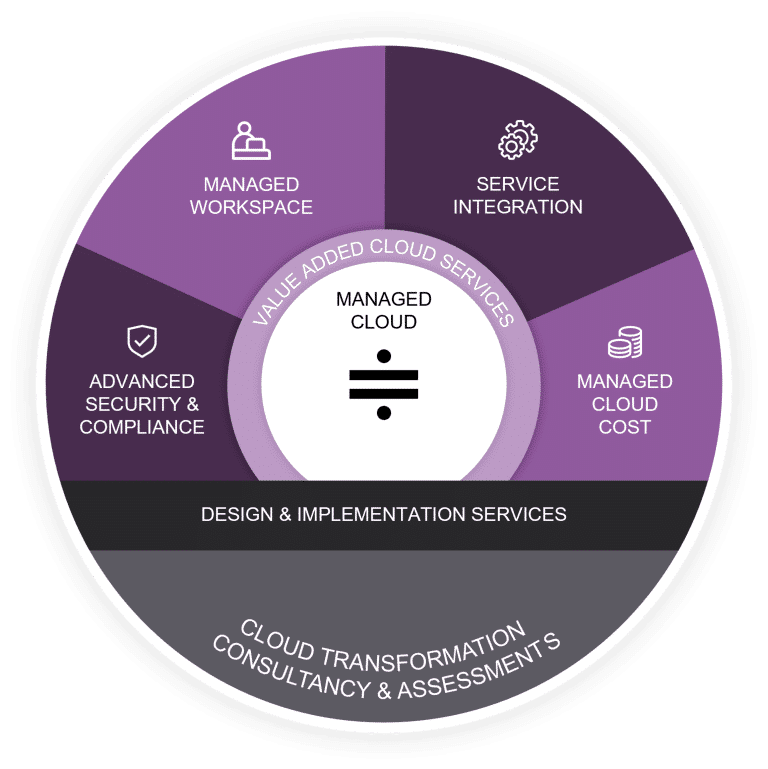 With Solvinity Cloud Services, your organisation will receive the right support to be ready for the future. Each phase is aimed at allowing your organisation to take maximum advantage of the possibilities of the Cloud. This allows you to focus on your own core competencies or achieving the business objectives, while we support you with: 
Your business is becoming increasingly dependent on IT. And that environment is becoming increasingly complex due to more and more new services and functionalities from different suppliers. This presents your organisation with a number of challenges that we tackle for you with Cloud Services:  
The best Managed Cloud solution for your organisation
Whether you prefer to work with a standardised solution such as Microsoft Azure or Amazon Web Services (AWS), are looking for complete control and customisation with a private cloud, or want to combine the best of both worlds in a hybrid or multi-cloud; as a partner we help you choose the right Cloud.
From design to management of your environment. For each platform, we build the right Cloud Landing Zone, a framework of best practices and guidelines suitable for your organisation, on which your applications land safely, efficiently and in a controlled manner. 
Get to work with Managed Cloud Services ?