Secure Managed
IT Services
A secure foundation for your IT
Are you in search of a competent partner when dealing with your IT? If you want a secure and reliable IT environment, Solvinity offers you what is required. You keep control of your IT while your organisation grows responsibly.
Take advantage of a solid IT infrastructure to fully focus on the future of your...
READ MORE
Reliable and secure IT environments are needed in every industry but indispensable in some industries. That's why governments, financial institutions and the business service industry rely on our solutions. Choose a sector and read about your options.
Security first, structured overview and a flexible IT environment offering the best customer experience. That's exactly what we do at Solvinity. It's our essence. 
More speed, functionality and (self) service for your customers? Solvinity offers you the solution: a stable IT environment. Which is why business services enjoy fruitful cooperation with us.
Certifications, reports and partnerships
With our SOC reports for the private cloud and Azure public cloud, you can be sure that your data is in good hands. Are there payment details to process? We provide a PCI DSS certification specifically for your environment.
Looking for a safe and controlled way to move to the public cloud? As a partner and specialist for the two largest public cloud providers at this moment, we can help you make the right choices and set up the right environment for your organization.
Great challenges for new Solvineers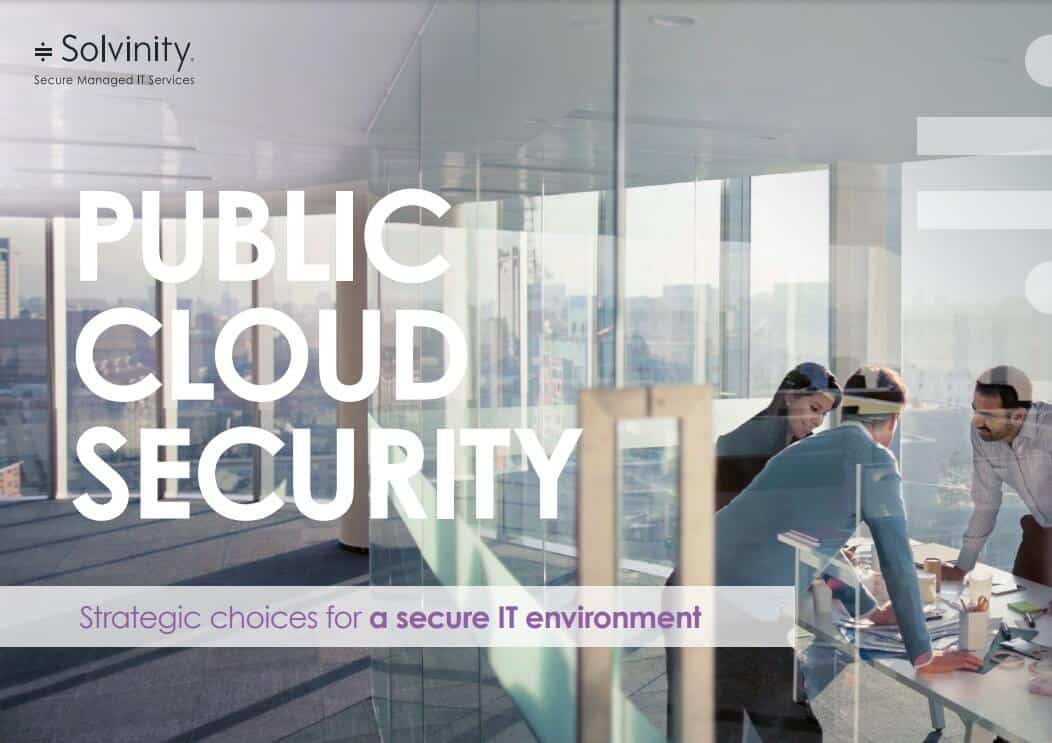 Public Cloud Security whitepaper
Strategic choices for a secure IT environment
Learn how to set up your public cloud environment securely and avoid unnecessary costs and risks. Download this white paper and discover the most important points of attention and concrete tools for a solid security strategy in the public cloud. With the right choices in advance, protect your organisation against cyber attacks. Strengthen your public cloud strategy today! 27 September 2023
An IT migration, much like a physical move, requires careful considerations: what do we take with...
READ MORE
19 September 2023
Not only must data be managed securely, but access to data must also be protected. All...
READ MORE
29 August 2023
Did you know that the combination of Shift Left Security and patch management is a powerful...
READ MORE
Sign up for the

Solvinity Newsletter
Receive the latest news about our services, interesting blogs, papers and articles. We like to keep you informed about: