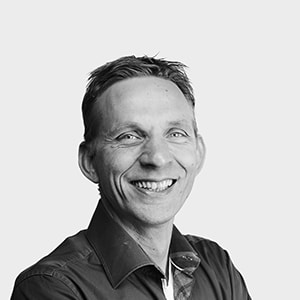 Klaas Heek
Cloud Solution Architect
First Aid for your cloud migration with the Solvinity migration guide
Migrating to the cloud isn't a straightforward path. Each functionality requires its own approach, often with a slightly different migration scenario. For example, you might move one application over and prefer to rebuild the other in the cloud or replace it with a SaaS solution. But how do you know which approach is the right one? The new online migration guide from Solvinity gives direction to your selection process.
The need for businesses to modernise is great. This is reflected in the global revenue from cloud-related services: since 2018, it has been increasing by 30 to 60 per cent annually. At the same time, a range of current developments are putting a strain on IT security issues within organisations. For instance, outdated applications and (on-prem) servers are often a security risk. For this reason the Digital Trust Center, which proactively alerts individual companies about digital threats on behalf of the government, has sent out more than 5,200 notifications since the summer of 2021. At the root of the bulk of these reports was the use of outdated applications or servers.
However, the pressure also comes from within the chain. Software vendors are moving en masse to cloud-based business models. As a result, it is often no longer possible to manage/install software yourself in local environments. So if you wish to keep your functionalities, you have to move to the cloud with them. And that's where the stress of the decision begins, because there are many roads that lead to the cloud. Which one do you choose?
"Regardless of whether you are at the start of your transition or have been for a while, Solvinity guides you through question and answer to a solution."
The best route to the cloud
Regardless of whether you're at the beginning of your transition or have been doing it for a while, with any modernisation of a functionality, the question is: which migration scenario is best in this case? Solvinity's decision-making aid guides you towards one of eight possible strategies, using questions and answers. Six of these lead to the cloud:
Rebuild (or Re-architect) – You redesign and rebuild the application. This is especially worthwhile if you want to revamp self-built mission-critical applications. But it is also the most costly and risky migration method.
Refactor – You restructure the application, using cloud native features as much as possible, such as platform services or serverless services for databases, authentication or messaging apps.
Rehost – You move the machine (containing your applications) from on-premises to the cloud. This is worth considering if, for example, you are under great time pressure or no longer want to invest in the current data centre.
Re-install – You reinstall the software on a new machine in the cloud. This allows you to update an outdated operating system or switch to a new version of the application.
Re-platform – You replace the current (physical or virtual) machine for a cloud service with a platform service. Operating systems will no longer require you to update or manage them yourself.
Replace (or Repurchase) – You replace the application with a SaaS application. This allows you to benefit from fast time-to-market and automatic updates.
Two scenarios don't lead to the cloud because migration doesn't always make sense:
Retire – You dismantle or phase out the application because you don't use it much, if at all.
Retain – You can retain the application (for now). For example, because cloud migration isn't allowed due to security reasons. Or because your application is so unique that there is no SaaS variant (yet).
Which of the above strategies is the best choice depends on factors such as cost, complexity and resources. After all, you don't let an on-premises expert build cloud-native applications. Unfortunately, a one-size-fits-all solution doesn't exist. Criteria such as scalability, manageability, compliance, future-proofing, security and risk mitigation also play an important role. As a result, the strategy may differ for each application or functionality.
Decision-making help using the migration guide
The wrong choice can lead to increased security risks and substantial additional costs. For example, because you need to retain or buy in relatively expensive knowledge. You also want to avoid the high costs of as-a-service services and weigh up transition costs and risks. So, some help in selecting the right approach isn't an unnecessary luxury.
The Solvinity migration guide offers insight into how to arrive at a considered approach. The online decision tree will guide your process and help you on your way to a cloud transition that is secure and future-proof. Try the migration guide for yourself.
Need advice? After all, migrating to the cloud isn't something you, as an organisation, do every day. Solvinity does. As specialists in designing, building and managing compliant and secure IT environments, we are happy to advise you on your cloud transition.
Getting started with your cloud migration? 
Contact us. We save time and take care of any unforeseen costs and risks. But above all: together, we'll make sure you make the best and safest migration decision for each functionality. 24 November 2020
Kubernetes is the orchestration tool when you switch to container technology and a microservices architecture for...
READ MORE