Digitale ecosystemen en Solvinity ​
Het IT-landschap is complex. Innovaties volgen elkaar in rap tempo op, terwijl organisaties moeten zorgen dat ze blijven voldoen aan strenge Europese wetgeving en cybersecuritydreigingen toenemen. Deze nieuwe ontwikkelingen gaan sneller dan een enkele organisatie effectief nog aankan en vragen ook om meer specialisatie.
Steeds vaker zoeken organisaties elkaar op om vanuit eenzelfde belang de krachten te bundelen. Zo ontstaat een nieuw samenwerkingsverband: een digitaal ecosysteem.
Digitale ecosystemen als katalysator
Een digitaal ecosysteem is een samenwerkingsverband vanuit gelijkwaardigheid, waarbij alle partijen een gezamenlijke doelstelling delen en elkaar in balans houden. Doordat deze partijen zich elk richten op hun core business, versterken zij elkaar en worden complexe vraagstukken effectiever beantwoord en innovatie versneld.
Naast een gezamenlijke doelstelling is een duidelijke keuze en visie over doelgroep, klant en producten en diensten nodig. Daarbij zijn een duidelijke rolverdeling en een open en transparante samenwerking essentieel.
Samenwerken met Solvinity in een digitaal ecosysteem
Veel organisaties kiezen ervoor om zich niet meer bezig te houden met IT-beheer. Ze willen als regieorganisatie overzicht houden en op hoofdlijnen sturen, en gaan de samenwerking aan met een of meer IT-businesspartners.
Als secure managed IT services provider is Solvinity uitstekend in staat om een coördinerende rol op te pakken binnen digitale ecosystemen. Zo vormen we de verbindende factor tussen de verschillende partners binnen het ecosysteem.
Samenwerking met DEI en ketenpartners
Om onze rol goed te kunnen vervullen reiken we zelf ook uit naar ketenpartijen om de samenwerking te verstevigen. Die samenwerking zoeken we niet alleen bij onze klanten en hun partners, maar ook in nationaal verband. Zo zetten we ons in voor het Digital Ecosystems Institute, met onder andere Business Universiteit Nyenrode, om samenwerking in digitale dienstverlening te bevorderen.
Wil je sparren over digitale ecosystemen?
Neem rechtstreeks contact met mij op of vul het contactformulier in.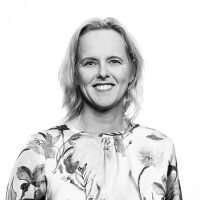 Ontdek meer over ecosystemen
Read in this blog by CCO Nancy Roos-Beukers how technical roadmaps help create futureproof digital...
READ MORE
Meld je aan voor de Solvinity Nieuwsbrief
Ontvang elk kwartaal het laatste nieuws, blogs, artikelen en events. Meld je aan voor onze nieuwsbrief.