Digital ecosystems and Solvinity
The IT landscape is complex. Innovations follow each other at a rapid pace, while organisations have to ensure that they continue to satisfy strict European legislation as cybersecurity threats increase. These new developments go faster than any single organisation can effectively handle and also requires more specialisation.
There are a growing number of organisations looking to bundle their strengths with other organisations based on the same interest. Thus creating a new joint effort: a digital ecosystem.
Digital ecosystems as catalyst
A digital ecosystem is a joint effort based on equivalence, where all of the parties share a collective purpose and keep each other in balance. Because these parties each focus on their core business, they reinforce each other and complex issues are addressed more effectively and innovation is accelerated.
In addition to a collective purpose, a clear choice and vision regarding the target group, customer and products and services are required. A clear division of roles and open and transparent cooperation are also essential.
Collaborating with Solvinity in a digital ecosystem
Many organisations have decided to stop their involvement in IT administration. As a retained organisation, they want to maintain oversight and broad control and enter into collaboration with one or more IT business partners.
As a secure managed IT services provider, Solvinity is in an excellent position to take on a coordinating role within digital ecosystems. We are the connecting factor between the various partners within the ecosystem.
Collaboration with DEI
and chain partners
In order to be able to fulfil our role properly, we also reach out to chain parties in order to strengthen collaboration. We seek this collaboration not only with our customers and their partners, but also in a national context. In this way, in order to promote collaboration in digital services, we are committed to the Digital Ecosystems Institute, together with the likes of Nyenrode Business University
Would you like to discuss digital ecosystems?
Contact me directly or fill in the contact form.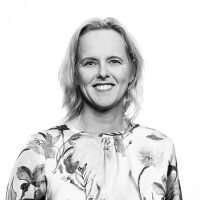 Discover more about ecosystems
As an organisation, how do you get an ever-expanding, multi-cloud ecosystem under control? Read about...
READ MORE
Sign up for the Solvinity Newsletter
Receive the latest news, blogs, articles and events.
Subscribe to our newsletter.